Ubiquiti airMAX NanoBridge
Ubiquiti airMAX NanoBridge
With the NanoBridge, Ubiquiti Networks pioneered the all-in- one design for an airMAX product functioning as a CPE.The Ubiquiti NanoBridge range combines Ubiquiti's InnerFeed and airMAX technologies to create a powerful wireless unit capable of up to 100+ Mbps real outdoor throughput and up to 30+ km range.
The Ubiquiti NanoBridge Point- to-Multipoint Wireless Bridge range is available in a number of different models. The Nanobridge range is extremely versatile and cost-effective to deploy as it provides high performance and robust all-in-one mechanical design at a low cost.
The airMAX technology has, unlike standard WiFi protocol, Ubiquiti's Time Division Multiple Access (TDMA) airMAX protocol allows each client to send and receive data using pre-designated time slots scheduled by and intelligent AP controller.
Quantity Price Discounts Available! Click on the arrow to reveal.
Need 10+ products or can't find what you need? Get a
quick quote
or call us now on 0330 088 0295!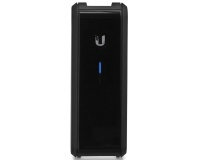 SKU: CRM-P
Plug and Play Installation
Breakthrough size and performance
Versatile Scalability
| | |
| --- | --- |
| Displaying 1 to 1 (of 1 products) | Result Pages: 1 |